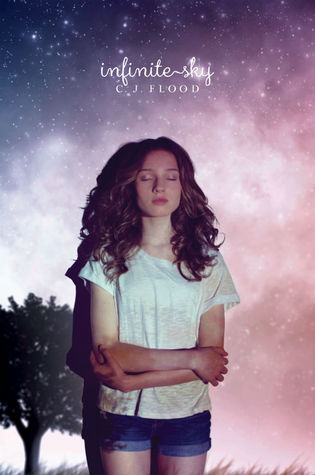 Title: Infinite Sky
Author: C.J. Flood
Publication: May 20, 2014
Publisher: Atheneum Books for Young Readers
A truly beautiful book about the summer that changed one girl's life, as her mum leaves home, travellers set up camp in the family's field, her older brother goes off the rails, and she falls in love for the very first time. Opening with a funeral, Iris is mourning the boy in the casket - but who is it? Sam, her tearaway brother, or Trick, her tentative boyfriend? Over one long hot summer, we find out just how their three lives were turned upside-down.
Prologue
You can't tell that the coffin holds the body of a boy.
He wasn't even sixteen, but his coffin's the same size as a man's would be.
It's not just that he was young, but because it was so sudden. No one should die the way he did: that's what the faces here say.
I think about him, in there, with all that space, and I want to stop them. I want to open the box and climb in with him. To wrap him up in a duvet. I can't bear the thought of him being cold.
And all the time the same question flails around my head, like a hawkmoth round a light-bulb: Is it possible to keep loving somebody when they kill someone you love?