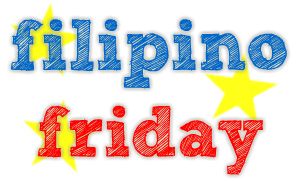 Hello darlings! It's been a while! :)
I currently am in a reading slump and that affected this blog, not that I blog religiously, but I used to really update this more often.
But what prompted me to show up and post again is the upcoming Filipino ReaderCon and as is tradition, Filipino Fridays!
For this week, the question is:
Surprise, Reader! Hello, it's the first week of Filipino Fridays 2014! Whether it's your first time to participate or not, tell us a bit about yourself. More specifically, tell us about your favorite book discoveries for this year. Any author you started reading this year that you can't get enough of? A book you didn't think you'd like, but you ended up liking/loving? Any book series that you just have to get your hands on? Have you discovered anything new from Filipino authors this year?
Hello, Netizens! You can call me Biena. I'm a 20-something journalist from Manila.
Favorite book discoveries for this year.
Fast Food Fiction: Short Short Stories to Go by Various Authors
I don't like reading anthologies. Don't get me wrong, I like reading short stories but not anthologies. You say, what's the difference? The difference is they are bundled up together and even so you've already finished one story, it will feel like, I mean, technically, you haven't finished the whole book yet until the end. I'm not really good with jumping from one thought or storyline to another, I can't read another story right away for I'd definitely be reeling from the other one I just read. But this, this one is different, maybe because it's shorter or perhaps the stories are fresh.
From the Memoirs of a Non-Enemy Combatant by Alex Gilvarry
Alex Gilvarry is a Filipino author honored as one of
National Book Foundation 2014's 5 Under 35
. But other than that, I'm glad I discovered him and his book this year thru my little book group, The Spines. This book is one of those books I have in hardcover, I rarely buy hard bound books since I'm loyal to paperbacks but since it's the only thing I can find in local bookstores and I really want to have a physical copy of this book, I bought it anyway. And, it proved to be worth it because the story of Boy is not just entertaining but thought-provoking as well.
Author I started reading this year that I can't get enough of
I'm currently reading
Manila Noir
and though I'm a staunch advocate of reading Pinoy books, I still haven't read anything from Rosario Cruz-Lucero. I so love her way with words and story-telling. I'd probably buy all her books available. (You know me, I'm a hoarder)
Book I didn't think I'd like but ended up liking
You'd be surprised to know that I don't read much Young Adult Novels, if there is something new I've achieved this year, it's that I read more YA books. Aside from being classified under the YA genre,
Carrie Arcos's There Will Come A Time
is a book about death and angsty teens. I don't like poignant books and I hate angsty characters, the only thing that made me read this is that the main character is Filipino, and this is written by a foreign author. But I ended up giving this five full stars.
Read my review here.
Book series that I just have to get my hands on
After deshelving last week and reading again about Alexandra in
Manila Noir,
I was prompted with the fact that I miss Trese so so much. So, Book 6 please. Gimme gimme. And of course, I think, everyone is waiting for Janus Silang Book 2.
Discoveries from Filipino authors this year
During one of our Reading Literature sessions, one of my favorite authors, Ricky Lee revealed a trivia about his book,
Para Kay B.
The first letter of the names of the women in the book forms the name, Bessie. Now read the last page of
Para Kay B.
Join us in celebrating
Filipino Fridays!